Planning Your Rome Itinerary
When I create itineraries for clients going to Italy, they often want to include Rome. And why not? Rome is absolutely amazing! It is romantic, historic, beautiful, enchanting and famous for good reason! Rome can also be overwhelming. Trying to visit its most important sites in just a few days can be daunting. You also have to keep up with how and where to get tickets because sometimes things change! Planning the right itinerary for you and your travel companions is key to getting the most out of your time here, whether you are traveling as a couple, as a family, or with friends.
Find Lodging in a Central Rome location
Find a place to stay in a central location. It may cost a little more, but being centrally located is worth the investment. Pockets of Rome are extremely walkable. For those places you want to see that are a bit further away, public transportation can get you where you want to go and save you a lot of time. Taxis are also readily available. You will not want to have to deal with having a car. Traffic, parking and ZTL (Limited Traffic Zones) will make your time in Rome more stressful, which is definitely not what you want! So ditch the car and enjoy the city for all its worth, starting with lodging near the center.
Plan ahead for your Rome Itinerary
It's nice to visit Rome in the off season if you can. This city can be really hot in the summer, and full of tourists. If you do go there in the summer, remember that not all accommodations have air-conditioning so you may want to consider that in making your reservations. Also, some places close in August so the owners can go on vacation themselves.
You will want to plan ahead in order to see some of the best sites. Reserving your entry time at key attractions can save you loads of time. You will see those who didn't make reservations standing in line in the hot sun and you will whisk past them at your pre-reserved time slot. If you don't make reservations, you may even miss out on your opportunity to see an important site. So planning ahead is very helpful.
If you have enough time before you visit, it's even fun to read a few great books before you travel to Rome. I love both Angels and Demons by Dan Brown and The Agony and The Ecstasy by Irving Stone. If you read these before your travels, some of the images will come alive for you and it will further enhance your time in this magical city. The movies are great, too, if you would prefer!
What to Include in a 3 or 4 Day Itinerary for Rome
The following sites are the ones that I would include in a 3 or 4-day itinerary for Rome. Putting the elements of your own personal schedule together depends on when you arrive, how many people you are traveling with, and their ages and energy levels, the interests of the group, the timing of your visit, etc, but if your time is planned well, you can look forward to visiting the following main sites.
Vatican City
The Vatican Museum, the Sistine Chapel and Saint Peter's Basilica are high on our list of must-see's in Rome. It's high on a lot of lists – during the summer, approximately 20,000 people crane their necks to see the wonders of the Sistine Chapel each day! You won't be alone! There are lots of different ways to visit and your strategy really depends on your time, budget, stamina and level of interest.
We recommend purchasing a ticket beforehand so that you can skip the line. Also, if you can, go early in the day. One way you can buy your ticket early is to purchase it directly from the Vatican. Even better, if you want to splurge on one place in Rome to hire a guide, this is the place. Having a fantastic guide who can answer all your questions and lead you to those special places and pieces that interest you most can make this vast site come alive for you and your travel companions!
The Vatican Gardens
Famous spiral staircase in the Vatican Museum
Host of Saints atop St. Peter's Basilica
Beautiful views of Rome from the top of St. Peter's Basilica
The last Sunday of the month, it is free to visit the Vatican. That said, we don't suggest going when it's free. There will be massive crowds, it will be super noisy and once you're inside, it's really difficult to get out!
One final suggestion, if it is a nice day and you would like to enjoy a spectacular view of Rome, we recommend going to the top of St. Peter's Basilica. This likely won't be included as part of a guided tour and it will be a separate entrance and ticket, but if you're up for it, it's definitely worth it. It is a humbling and inspiring experience to stand behind the host of saints and look down onto Saint Peter's Square and across toward the city of Rome.
The Colosseum and the Roman Forum
The Colosseum is the largest amphitheater in the world and it is an impressive site to see! It is one of Rome's most popular attractions so lines can be quite long, especially in high season. It's also outside, so it can get hot and crowded. If you would like to avoid standing in line, there are some tips you can use to help you get inside more quickly.
You can buy a combination ticket to the Colosseum, Roman Forum and Palatine Hill online from the official website. Book your time early as these time slots fill up! If times are available, you can also buy your ticket when you are in Rome. If you are buying your ticket there, we recommend getting it at the nearby entrance to Palatine Hill, which rarely has a line (unlike the amphitheater itself). Even if you have your timed ticket in hand before you go, there very well may be a line for the security check. You will want to arrive at least 15 minutes before your reserved time. Some tour companies offer skip the line tickets with a guide, which can be nice. You will still have to go through the security check. Some groups are bigger than others. Typically, if you pay a bit more, the size of the group will be smaller. Check on group sizes before you purchase. You may enjoy having a tour with an actual guide to help really bring these sites to life.
Your ticket is good for 2 days so you don't have to see everything all in one day if it doesn't fit into your schedule, or if you get tired and want to come back the following day. Don't miss the Roman Forum. It is incredible to walk through these ruins where citizens and Ceasars stood 2000 years ago.
Trying to see the Vatican and the Colosseum in the same day is really too much. There is a lot to see, soak in, enjoy and appreciate, and trying to stuff it all into one day would be exhausting. We recommend separate days for these sites. If you don't have enough days, plan to come back so you can really enjoy each one to the fullest. Your vacation should not be so jam packed that what you remember is how exhausted you were the whole time! These are unbelievable sites. They are historical, impactful, and amazing places to see. We find that taking enough time in each day to absorb and appreciate as much as possible will give you more value at the end of each day.
We love the Borghese Gallery! This is a private collection assembled by Cardinal Scipione Borghese in the 17th century. It is located in his Roman garden villa so the setting is quite unique and lovely. The artwork is exquisite and full of ancient Roman, Renaissance and Baroque pieces by artists including Bernini, Caravaggio, Raphael and Rubens, among others. Visiting here gives you a chance to admire this incredible art collection without the crowds that you will likely experience elsewhere in Rome. Entry is restricted and timed so you will have the chance to visit with a limited amount of other people in the space.
Having a ticket in hand long before your visit to Rome is a must if you would like to have the chance to see this collection. Your pre-planning will be well worth it. Our daughter's experience at the age of 14 led her to take art electives in university that I'm sure she wouldn't have taken had we not visited the Borghese Gallery. I hope your family and travel companions enjoy it as much as we do.
Enjoy Walking through the Streets of Rome
Finding the right balance in your itinerary is tricky. A tactic that helps is to break things up by spending part of your day at museums and other sites and the other part enjoying the streets of Rome. We love walking tours. They can be with a guide, but they don't have to be! You can create your own walking tour or follow one written by an expert like Rick Steves, who offers several for Rome. We recommend the following walks to help break up your day of heavy duty sites.
I always visit the Trevi Fountain when I am in Rome. You'll know you're getting close when you hear the crowds, but it's worth it. Turn your back to the fountain and throw a coin over your shoulder with your right hand. This ensures that you will return to Rome. It has worked for me every time! From the Trevi Fountain, head toward the Spanish Steps, named after the Spanish Embassy to the Holy See. If you like to people watch, this is a great place to do it. Take a break on the steps and observe the populace as they pass by. If you would like to do some shopping, or even if you just enjoying looking at beautiful shops, your walk can continue down the Via del Corso to the Piazza del Popolo, which was once the northern gate of Rome.
If you start at Campo de' Fiori in the morning, you'll have a chance to visit the stalls in this famous flower, fruit and vegetable market. Enjoy the flowers and see what's in season from the food vendors. Head toward Piazza Navona and appreciate the Bernini fountains. If you read Angels and Demons, remember the story line as you admire this artist's work. Move on to the Pantheon. Watch your bags and personal belongings here as this area is known for pickpockets. Marvel at the Pantheon's dome and think about what it took to build it between 118 and 125 A.D. After your walk, be sure to get some gelato!
Gelato
Eat lots of gelato when you are in Rome…..lots and lots of it. The first time we visited Rome, we enjoyed gelato once the first day, twice the second and on the third day – you guessed it – we had gelato three times! It was hot and gelato helped us slow down and cool down – and it was delicious. We started rating the different gelaterias and found several favorites. Our research continues. It's a tough job! For now, let me share just one of our favorites: Giolitti. When you go, be sure to purchase your gelato at the front and get a receipt before going to the back to make your selection.
We came here with our kids when they were 14 and 11. It was a hot day at the beginning of June. We purchased our cones and went around the corner to perch on a window sill, lick the delicious cold ice cream and enjoy a reprieve from the heat. Our daughter was a bit overly cautious about germs at the time. Her strawberry cone melted too quickly for her to keep up and the ball of gelato literally fell onto the dirty Roman street before us. It was so delicious, however, that she overcame her concern for dirt or bacteria; she didn't think twice about scooping it up and finishing her cool treat. THAT is how good the gelato is in Rome!
Restaurants
There are so many amazing restaurants in Rome. Try to avoid the overly touristy ones on some of the main piazzas. Where you will dine will likely depend on where you happen to be when it is dinner time. Remember that in Rome, that is around 9:00 pm! If you want to go to a special restaurant on a particular evening, you will likely want to make a reservation so you are sure to be able to get a table.
If you would like someone else to sort out the puzzle pieces of your Rome itinerary or you're just not sure what activity to put on each day (Some places may be closed! Some sites may be crowded later in the day! Some attractions may be too far from one another to see in a day!), We would love to plan this trip for you! Let Euro Travel Coach save you time and stress and craft a custom itinerary just for you! Look at reviews from some of our happy travelers and see our Europe Trip Planning Services. Feel free to reach out via email — I'm always available to talk about travel!! We would love to plan a custom trip just for you!
Betsy Ball – Betsy is co-founder and partner of Euro Travel Coach (ETC), which crafts custom European vacations for independent travelers and leads small group trips to Europe. She is a passionate and culturally curious traveler who thoroughly enjoys sharing her love for exploring Europe with ETC clients. Prior to founding ETC, Betsy taught International Business at Tarleton State University in Texas (part of the A & M System) where she led study abroad trips to multiple European countries and other worldwide destinations. She retired from teaching two years ago and now travels 9 months of the year in Europe. She has a degree in hotel, restaurant management from Michigan State University and an MBA from Southern Methodist University in Dallas. She also holds a Level 3 certification from the Wine & Spirits Education Trust.
Love this post? Pin it so you can come back to it later!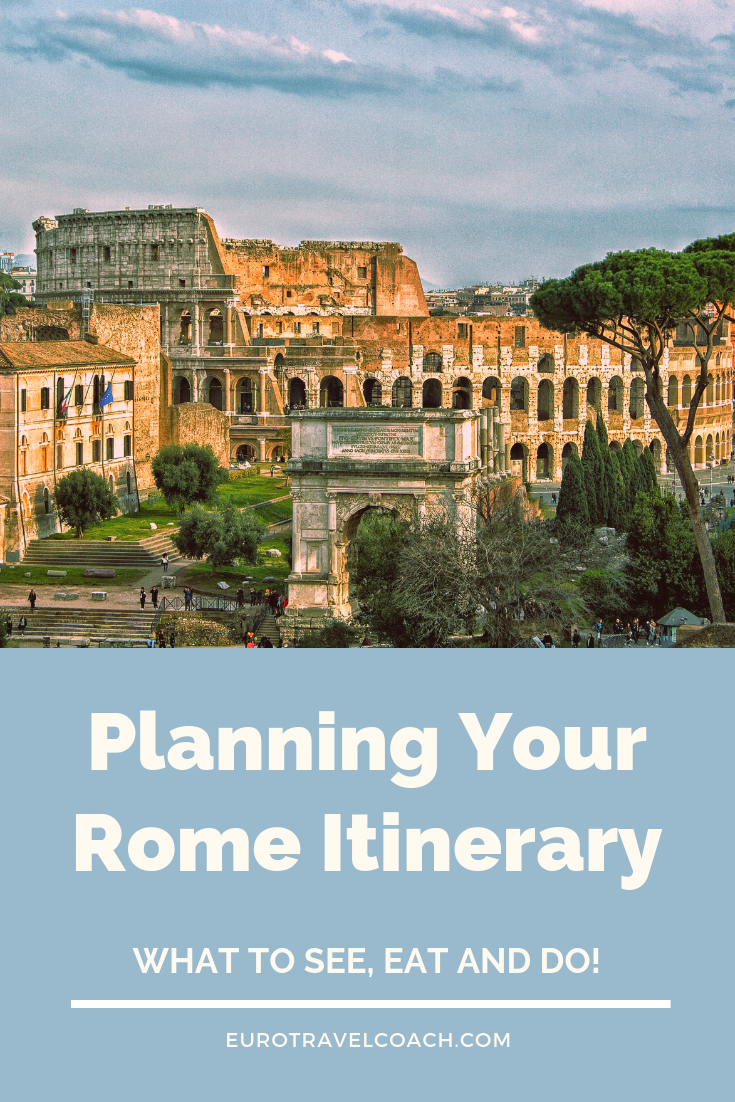 Subscribe
Sign up with your email address to receive our monthly newsletter including Travel Tips, Destination Ideas, Recipes, COVID Updates and more!
We respect your privacy.
Thank you!
For the full story click here!