The Barolo area in the Piedmont region of Italy has become one of our absolute favorite places in the world to visit. Since we first posted this blog back in June of 2019 we have visited several more times and led one of our Small Group Tours here. We were in Barolo in March of 2020 when the pandemic broke out and it was one of the first places we visited when we could travel again in the summer of 2021. Read on to see why this is one of our top travel destinations. You may even consider joining our wine and food focused Small Group Tour of Piedmont in October 2022!
How long should you spend on a Barolo wine tour in Piedmont, Italy?
What a good question! The answer is that it really depends on your interests and your travel pace. How much do you love this wine? Are you doing other Piedmont wine tours in the area? How much time do you have?
Piedmont means "foot of the mountains" and on a clear day you can see that the region is aptly named. You can drink wine anywhere, but drinking a Barolo while looking at the Alps in the distance and the vineyards where the grapes that are in your glass were grown makes a visit here a distinctive experience.
We find the Barolo wine prices overall to be a good value for the quality. The Langhe is a sub-region of Piedmont and is where Barolo and the surrounding towns of this wine region are located. It is spectacularly beautiful and we love it all so much that we spent the last two harvest seasons here! We haven't gotten enough yet so we keep coming back and we enjoy sharing the region with like-minded wine lovers. If you enjoy the Barolo region's offerings, you could stay here for a long time and be very happy, but 4 days here will give you a good taste, both literally and figuratively.
I will give you five items I would definitely include in an itinerary for the Barolo region. All of this is feasible in about 4 days. Insert some amazing hotels and restaurants and you'll have a great time! If you'd like help planning, Euro Travel Coach is here to help make it an absolutely incredible trip!
Visit each of the 5 hill towns where Barolo wine is produced
Barolo is called the "king of wine" for good reason. Made from the Nebbiolo grape (Nebbia means "fog" in Italian), this deep, rich, red wine is one of the best in all of Italy. The vineyards used to produce Barolo and Barbaresco DOCG wines (the highest regulatory level) in Piedmont were given UNESCO World Heritage status in 2014.
The area that makes up the Barolo wine region consists of 11 communes, but there are 5 major villages that are most important to visit when you are there. These are: Barolo, La Morra, Monforte d'Alba, Serralunga d'Alba and Castiglione Falletto. Each one is an historic village and most have medieval castles that are just waiting to be visited.
These are tiny hill towns and you can visit several in a day. Many of the local villages have markets and the market moves to a different village each day. It's a great idea to look up where there will be a market on the days you'll be in the area, and plan to visit that village on the day you are exploring. Get some great charcuterie, some cheese from Piedmont, a loaf of bread and a bottle of wine for a picnic. Find a bench or a rock or a spot with a view of the surrounding vineyards and enjoy your lunch. This is a wonderful way to enjoy an afternoon.
Many of these towns also have festivals at different times during the year. There is a wine, gastronomy, music and literary festival in Barolo in June & July, Montforte Jazz is in July & August and the famous Alba White Truffle Fair is in October & November. Plan to attend one of these – or go at a different time so there are not so many people and lots more parking spaces available in each town.
Taste what the Barolo area has to offer
The flavors of Piedmont are legendary and you will want to taste them all. There are 45 Michelin starred restaurants in Piedmont and 11 of these are in the Langhe. This is the home of the famous Alba white truffle. If you are here in October or November, you will have a chance to have these precious tubers shaved onto your pasta, or included in other incredible local dishes.
Know that you don't have to visit a Michelin starred restaurant to enjoy an amazing meal here. Some of the most special evenings are spent in modest osterias and trattorias with people who simply serve the food they have been making all their lives. They are warm and wonderful people who extend their hospitality graciously. You would have to work very hard to find a disappointing meal in this area.
The Langhe is also a center for hazelnuts. Nutella is produced at the Ferrero factory in nearby Alba and hazelnut products are everywhere. Bagna cauda, carne cruda and agnolotti al plin pasta are just some of the other wonderful dishes that are typical on a Barolo menu that represents the region. Why not take a cooking class and learn how to make some of them? Then you can enjoy what you made for either lunch or dinner, accompanied by wine, of course!
To discover more of the tastes of the area read our Favorite Restaurants in the Barolo Region.
Wine tasting in Barolo and at your favorite Barolo wine producers
There is a wine shop in Barolo called La Vite Turchese that provides a truly individual experience for each guest. Of course you can go to wine shops elsewhere — but here, the passionate owners do not simply serve you a glass of something from the region. They listen to what you think you like, discuss what you think you want, and then bring wines to taste along with maps and knowledge of the region that is unsurpassed. We have tasted a lot of wine all over the world and this place, with Stefano and Elisabetta at the helm, is like no other shop we've ever visited. You leave La Vite Turchese knowing more about the region, its wine, its history, its future and what you like. A visit here will help you appreciate the wine list at local restaurants, and visits to Barolo producers in the area, even more.
Touring and tasting at a winery is also a great way to spend an afternoon here – or if you're up for it, start in the morning and taste all day with different producers! You will want to make an appointment. Smaller wine makers may not speak English so you will want to consider this as you make your reservations for a tasting. We recommend Marchesi di Barolo or Vietti but there are many others. When you find a wine you particularly enjoy, see if you are able to get an appointment with an English-speaking host.
If you want to learn more about the wines from this region check out our blog, Comparing Barolo and Barbaresco Wines.
Hike through the Barolo vineyards
There are trails between all the hill towns in this area and they take you right through the beautiful patchwork of vineyards of nebbiolo grapes. Hiking from Barolo to Monforte d'Alba, having lunch with a bottle of Nebbiolo and then returning back to where you started, is a great way to spend your day. Another option is to begin in Barolo and hike uphill through the vines to La Morra. Enjoy the panoramic views and then go to a tasting at Marcarini, either in their tasting room, or make an appointment for a tour and tasting in their winery, which lies just below the city walls. Make it a full loop by returning through Annunziata and back to Barolo.
If you would like to try some of the great wines from the Barolo region see An Insider's Short List of Favorite Barolo Wines.
Ride a vespa or a bike between each iconic city
Another great activity here is to rent a vespa or a bike for the day and ride between all the little villages, stopping in each one to explore the cobblestone streets, galleries, enotecas and people that make this area such a joy. They call them hill towns for a reason – most of these villages are on the top of a hill, so if you choose a bike instead of a vespa, why not try an electric bike? That will make your return easier, especially if you decide to enjoy some grappa or moscato d'Asti after your meal.
A Barolo itinerary of about 4 days
Now let's put it all together!! Visit each one of the five Barolo hill towns on a vespa or a bicycle, dine on some of the best food Piedmont has to offer, attend a cooking class, hunt truffles or visit a hazelnut farm, hike through the vineyards between villages, and enjoy wine tasting at wine shops, enotecas and wineries. Magnifico!!.
Where should I stay?
You might wonder which town you should stay in when you are in the Barolo wine region. There are pros and cons of each one. Do you want to stay in a BnB, an agriturismo, a spa or a resort? If you like, we can talk in detail about your options and plan it all for you! Contact us to put together your custom vacation. We'd love to design a unique itinerary just for you or your small group. If you are planning the trip yourself, we recommend staying in Barolo, La Morra or Monforte d'Alba, but there are other good choices, too. You will love this part of Italy!
Listen to a podcast of us talking with Chris Christensen at The Amateur Traveler. We had a fun time speaking with Chris just a couple weeks ago and this blog is a reflection of that broadcast. Travel to the Piedmont Region of Italy – Episode 662
Would you like to visit the Barolo region or other parts of Europe? We can help with that! Remember that we are always available to you and your friends and family for custom trip planning to Europe. We are experts in creating custom travel itineraries and leading small group trips in Europe. Feel free to reach out via email — I'm always available to talk about travel!!
Betsy Ball – Betsy is co-founder and partner of Euro Travel Coach (ETC), which crafts custom European vacations for independent travelers and leads small group trips to Europe. She is a passionate and culturally curious traveler who thoroughly enjoys sharing her love for exploring Europe with ETC clients. Prior to founding ETC, Betsy taught International Business at Tarleton State University in Texas (part of the A & M System) where she led study abroad trips to multiple European countries and other worldwide destinations. She retired from teaching two years ago and now travels 9 months of the year in Europe. She has a degree in hotel, restaurant management from Michigan State University and an MBA from Southern Methodist University in Dallas. She also holds a Level 3 certification from the Wine & Spirits Education Trust.
Subscribe to the newsletter
Sign up with your email address to receive our monthly newsletter with Travel Tips, Destination Ideas, Recipes, COVID Info and more!
We respect your privacy.
Thank you!
Love this post? Pin it so you can come back to it later!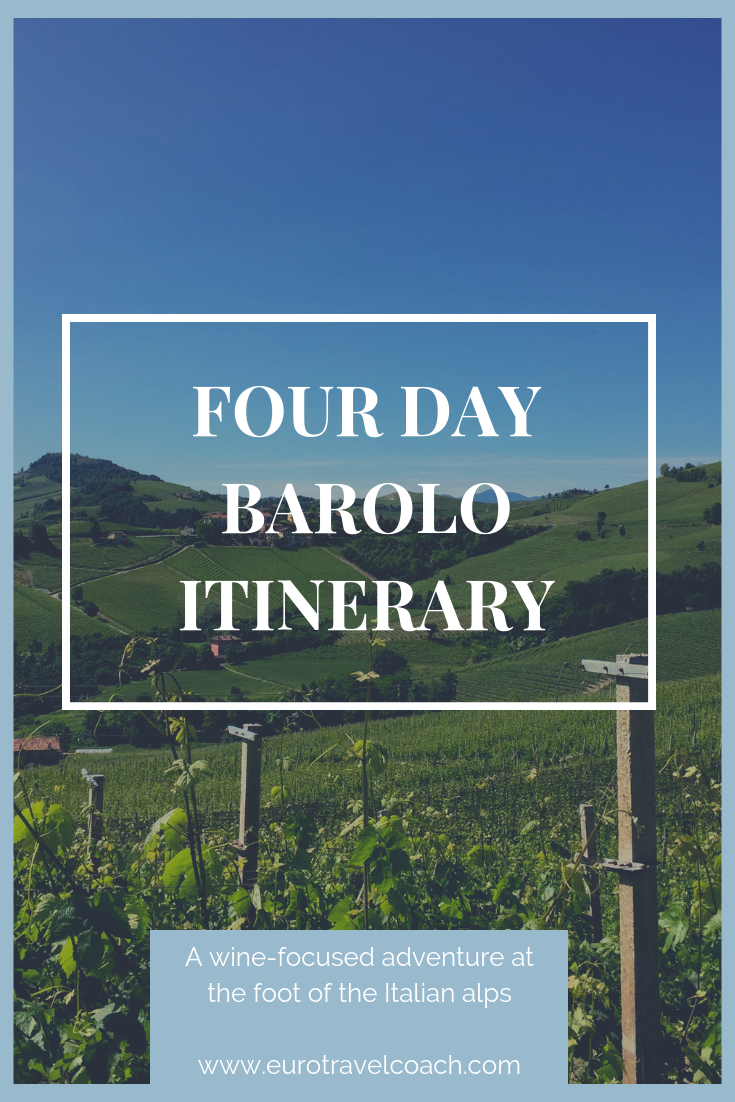 For the full story click here!