On our first trip to Europe in 1990 we met a very nice man on the streets of Florence while we were looking for a restaurant. Roger was a retired teacher from Yonkers, New York and was teaching English in the city while getting back to his Italian roots. He was very kind to show us around his adopted city, pointing out places to eat, a secret carving in the side of a building, and the best museums to visit. And even though it was December, he had to take us to his favorite gelato shop. It was our first taste of this frozen Italian treat and we've been on a quest to find the best Gelato in Italy ever since.
What is Gelato?
Gelato in Italian literally translates to frozen but more commonly refers to the Italian version of ice cream. It differs from a north American version in that it has more milk and less cream than we are used to and no egg yolks. It is also churned at a slower rate and served at a slightly higher temperature. This all makes gelato denser and smoother than hand dipped ice cream. Because there is less milk fat, the flavors coat your mouth and seem brighter and more intense.
What are the traditional flavors of Gelato?
When you visit a gelateria and see the words gelato artigianale, you can be sure they have used the freshest quality ingredients. But what flavor should you choose? Here are the most traditional:
· Fiori di latte – A very simple custard, no vanilla. A true test of a great gelateria!
· Stracciatella – Fiori di latte with small, crunchy shavings or bits of chocolate. My personal favorite!
· Vanilla
· Chocolate
· Pistachio – Especially popular in Sicily
· Hazelnut – Especially popular in Piedmont
There are also a host of fruit flavors such as lemon, strawberry, raspberry, and frutti di bosca, a mixed berry flavor that is always fun! Of course with modern makers trying to stand out you can find espresso, tiramisu, zabaglione (made with sweet wine), or anything else you can dream up!
Where to Find the Best Gelato
We're still looking! But here are a few of our favorites.
Best Gelato in Florence
They say you always remember your first time. Gelateria Carabé was the place Roger took us to all those years ago. It was dark and we were wearing our winter coats and gloves but it was still a great spot. We've been back several times since and it never disappoints! It also features amazing granite and cannoli!
Best Gelato in Rome
When we first visited Rome, our kids were 11 and 14 and it was very hot. Gelato served as a treat, a way to cool down, and an incentive to keep going! We went from one on the first day, to two on the second, and three on the third. You can read more about it in our recent Planning the Right Itinerary for your Time in Rome. Our favorite gelato shop in this historic city is Giolitti, near the Pantheon. It is always busy for good reason!
Best Gelato in Siena
We have visited Siena several times and it is one of the highlights on our Small Group Tour of Tuscany. Betsy and I also took two weeks of Italian classes at Dante Alighieri and were delighted that we passed our favorite gelateria, La Vecchia Latteria, every day on the way to school. The small selection of flavors varies daily but they are all delicious! Their prices are also considerably less than some the bigger places near Piazza del Campo. Walk a few extra blocks, get out of the crowds, and enjoy some of the best gelato anywhere! See some of their innovative flavors below!
Best Gelato in Sicily
We visited Sicily for the first time this year and absolutely loved it! (Our Food and Wine Tour of Sicily, Sicily Food and Wine Tour, Part II) In the gelato department, Sicily is known for its pistachio and we were on a quest to find the best. There were several contenders and we probably need to return to settle the score, but here are a few of our favorites. In the town of Bronte we ate lunch at a nice little place called Bar Conti Gallenti that had savory baked goods that featured pistachio, eggplant, cheese, peppers, etc. They also had good looking pistachio gelato which of course we had to try. Awesome! We were also introduced to pistachio cream here. Sinfully delicious! Read more in Our Food and Wine Tour of Sicily.
In Noto we visited Caffè Sicilia and tried their Ricotta and Pistachio Gelato, which was just amazing! They also have great granite and baked goods.
In Modica we had a Pistachio and Dark Chocolate Gelato at Caffè Adamo that was out of this world!
Finally, in Palermo we tried another Sicilian specialty, a Gelato Brioche. We had ours at Brioscià where they basically make a gelato sandwich with a brioche bun. They are serious about their gelato in Sicily. It's hard to pick a favorite.
Best Gelato in Dogliani
In Dogliani, Marcello, our host at the winery where we picked grapes the last two seasons, took us to his favorite gelato shop, Pasticceria Cerrina. They use all fresh, organic ingredients and of course the Nocciola (hazelnut) is outstanding!
Best Gelato on Lake Como
We also visited Lake Como for the first time this year to see what all the fuss is about. First, it is absolutely gorgeous! The views hiking around the lake are stunning, and we will go back. We also discovered a great little gelato stand in Varenna while we were waiting on the ferry to Bellagio. Gelateria Riva is a small place on the harbor with a nice selection of gelato artigianale. There are actually two gelaterias in this little village but we didn't try the other. There's always a good excuse to travel back to Italy!
Would you like to go on a gelato quest of your own? We can help with that! Remember that we are always available to you and your friends and family for custom trip planning to Europe. We are experts in creating custom travel itineraries and leading small group trips in Europe. You can always reach Feel free to reach out via email — I'm always available to talk about travel!!
Greg Ball – Greg is co-founder and partner of Euro Travel Coach (ETC), which crafts custom European vacations for independent travelers and leads small group tours to Europe. In his previous life he taught Woodwinds and Jazz at the university level for 30 years. As a professor he took his bands to England, Ireland, Czech Republic, Austria, Switzerland, and England. Since "retiring" he and his wife/ETC co-founder Betsy travel Europe nine months out of the year. Together they have visited over 40 countries and counting! He loves cooking, hiking, listening and playing music, and wine and holds a Level 3 certification from the Wine and Spirits Education Trust.
Love this post? Pin it so you can come back to it later!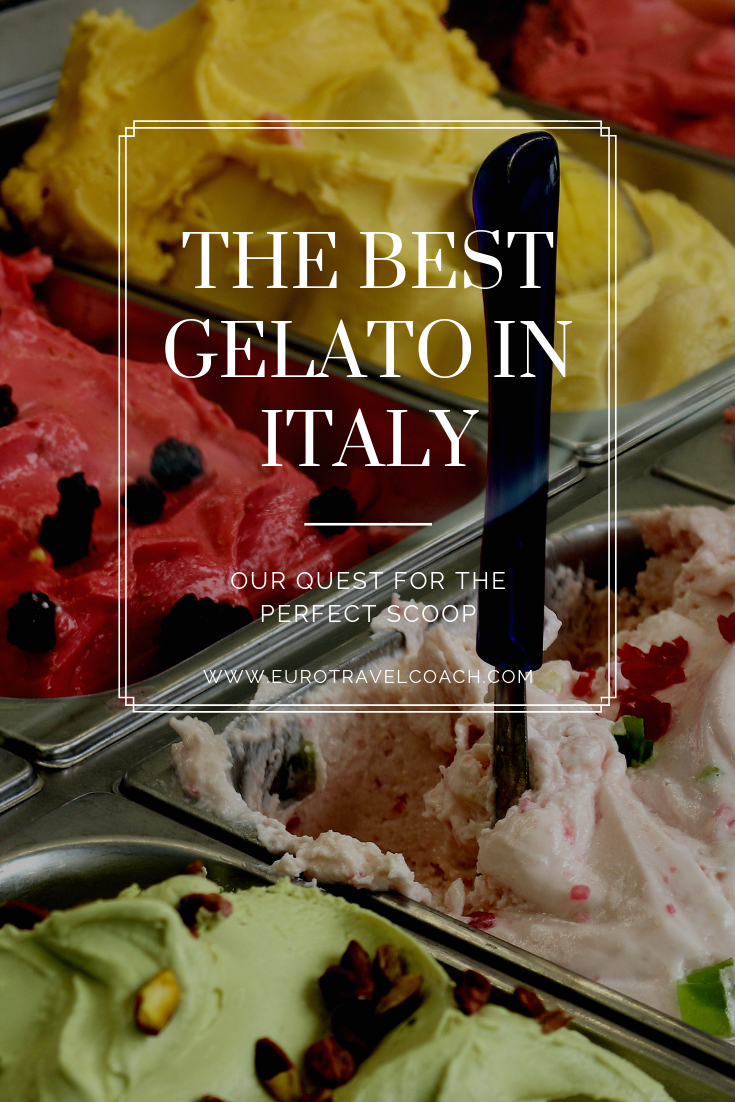 For the full story click here!