Plan a trip to the Mosel Valley
When we spent 4 nights in Bernkastel-Kues, Germany in the Middle-Mosel, I had no idea how much I would love it.
The Mosel River is a tributary of the well-known and highly visited Rhine River. It winds its way through France, Luxembourg and Germany cutting a deep valley through the slate soils on either side of the river.
Noteworthy castles and ruins top the incredibly steep hills high above the Mosel, which makes the region an even more romantic and memorable destination. Combine the splendor of the landscape with picturesque wine villages, unbelievably stunning vineyards, and traditional taverns offering exquisite Rieslings and hearty German food, and you have the makings of a wonderful, relaxing holiday.
We had just finished a first Small Group Tour of Piedmont. We had such a great time leading our tour, but now we were on our own making decisions moment-to-moment, rather than a year in advance like we do for our tours.
It was the off season so we didn't feel we needed detailed plans for our time in the Mosel. Pace is important when you travel, and for these few days, we wanted to take it pretty easy in this beyond the obvious German destination.
We rented a car in Cologne and drove to our accommodations in Bernkastel-Kues. I rented a little apartment on the opposite side of the river from Bernkastel. It was about a 15-minute walk into the insanely charming fairy tale village, filled with gorgeous half-timbered historic buildings and wine shops selling beautiful Rieslings.
We booked our stay at Ferienwohnung Röschen on the Booking.com link on our very own site. The rate was $70 a night, which included the use of very nice bicycles. It couldn't have been a better place for us to unwind!
Why Would You Want to Visit the Mosel Valley?
There are a number of reasons why we have been trying to get to the Mosel ever since we started traveling full time in Europe.
We have wanted to visit the Mosel Valley ever since we were preparing for our Wine and Spirits Education Trust Certification test in 2015. In our intensive 4 day tasting training at the Napa Valley Wine Academy, we had an instructor who was extremely partial to highly acidic wines. It was there that we first tasted beautiful Rieslings from Germany's Mosel Valley and discovered one of our favorite expressions of this important grape.
In past years, we visited the Alsace region of France, another important area in the production of Riesling. We were anxious to compare what we tasted there with the Mosel wines. In general the German wines have a little more residual sugar but the acid levels are so high they are well balanced and never cloying. Even the sweetest examples we tried were bright and fresh tasting and never reminded us of "Blue Nun," the wine so popular in the 70s and 80s which gives this grape a bad name. If you haven't tried Riesling lately, do yourself a favor and try an Alsace or Mosel Riesling with your next dinner. It pairs exceptionally well with spicy foods but is an incredibly versatile food wine.
In addition, Chelsea and her husband Sam visited the Mosel Valley several years ago and fell in love with the area. They stayed in Cochem and traveled the 45 minutes to Bernkastel for wine tastings. We have learned that if they love a place, we are going to love it too.
The reasons to visit the Mosel include tasting wine, visiting castles, hiking, biking, and enjoying truly spectacular landscapes. You can learn a little history too if want! We were hooked.
Making Plans for Visiting the Mosel Valley
It was really lovely to be so relaxed while we were in this area. We expected to drive from quaint village to lovely town, experiencing what each one had to offer, and moving on to the next one. Instead, our car never moved until the morning we checked out of our accommodations.
We got around by bicycle and by foot. It was so great! There was plenty to do right there in the Middle Mosel. We did not find the need to go beyond where we were. There was plenty to do right there. We do, however, want to return, and continue to explore. There is a lot more to see!
Our plans really consisted of renting the car and making a reservation for a place to stay. We also did reach out to some wineries so that we would be able to visit some special places. Beyond that, we took each day as it came along, talked to the outstanding representatives in the tourist information office and to locals at the wineries, and made plans on the fly. It was great! You can certainly make more concrete plans if you want, but because we were visiting in the off season, making decisions at the last minute was much easier.
When we create custom itineraries to Europe for our clients, we sometimes book activities for each day of the trip. And sometimes we leave their itinerary open for several days with recommendations based on their particular interests. It all depends on the client, who they are traveling with, what they are most excited about, and the pace they want to enjoy while they explore.
Being Immersed in German Culture
When we were in Berlin and Cologne, most people spoke English wherever we went. In the Mosel Valley, that wasn't always the case, and that is part of its charm.
On our first night in the Mosel, we walked all over the darling town of Bernkastel and ended up eating at Restaurant Weinstube Am Doctorberg. It had 3 tables. They were all full. Everyone seemed to be a local. We sat at the same table with a man who was eating schnitzel. It looked really good so we followed his lead and ordered some schnitzel. We also got some bratwurst and 2 glasses of wine. It was all delicious! My schnitzel was topped with a flavorful, creamy mushroom sauce, and it was fantastic.
The experience was all very funny, actually. We are pretty good conversing in French or Italian, but we do not have many German language skills, and the husband and wife team running the restaurant did not speak English. The man eating schnitzel spoke a little English and helped us out a bit. It was all great, and part of the experience.
To make it even better, the restaurant only accepted cash and we were out! So Greg ran to the ATM to get some money to pay. It was fun and funny. They were very nice and very patient with us. It was a cozy little spot! We loved it.
That is all to say, don't expect people to cater to tourists here. They do, to a degree, and in high season, I expect they cater even more to foreigners. But when we were there, we were left to enjoy fully the puzzle of communicating without a common language. It actually works just fine, makes for great stories, and encourages us to laugh at ourselves. We never went hungry and we always reached our destination. It was great.
Wine, Dine and Bike along the Mosel River
It was so much fun getting to all our wine tastings by bike or by foot! We visited 3 different wineries. We set up appointments with each one before we visited.
We absolutely loved our tasting with the historic and family-owned Weingut Joh. Jos. Prüm. Their wine is beautiful in every respect. Our host, Mihailo, showed us marvelous hospitality while explaining the wines and letting us taste a wide variety of vintages and single vineyards. He was knowledgeable and friendly, and we shared our tasting with guests from Paris who were equally engaging.
This was our first tasting in the Mosel and I wish it had been our last. We learned a lot, but it would have been better to have arrived with more understanding of the region under our belt. Nevertheless, it was wonderful and the wines were truly amazing.
After our tasting at J.J. Prüm, we crossed the river and rode our bikes to Selbach-Oster. We had contacted them before our arrival too, but they said that any time would be good – if the door wasn't open, just ring the bell.
We were greeted warmly, while being told the family was "on break" – which I think really meant that we had interrupted their lunch, but they didn't seem to mind. Our host, Barbara, is one of the owners of this family run winery, and she was pleased to share Selbach's beautiful wines with us.
Selbach has a new tasting room with a glorious view. They can accommodate more guests, even though there were only 2 others in the tasting room while we were there. Their attention to quality is evident in each bottle. Barbara explained more about the region and its idiosyncrasies, the slate soil and the prime vineyards.
Barbara gave us some restaurant recommendations and we went to one of them that night for dinner. Graacher Tor turned out to be great! We had a half carafe of Riesling with our dinner that set us back €8.60. It is so nice to be able to enjoy wine with dinner without breaking the bank.
Greg had chanterelle cream soup and I had a delicious fish soup/bouillabaisse. Then we shared a kind of sausage lasagna that was fantastic – layers of thin sausage with sauerkraut and a sauce with cheese – it tasted a bit like a Reuben without the bread. It was a delicious meal and a great recommendation!
The following day we walked through the vines to visit Dr. Loosen. This is a wine that is reasonably easy to find in the States and Canada and has a great reputation, for good reason. Our tasting was supposed to be 90 minutes long, but ended up being nearly 2 ½ hours!
The other guests were from the Netherlands, Michigan and California. We learned more about the soil structure, the history of the region and Dr. Loosen's importance to the industry in this area. Visiting here was a great way to round out our tastings.
We ate at a cute little restaurant that night called Café Thiesen. Greg had paprika schnitzel with potatoes and I had pork (like a pork chop without the bone) with mushrooms, onions and bacon, with mashed potatoes and sauerkraut mixed together. We also each had a nice green salad and ½ liter of dry Riesling. The bill was €36. It was such a nice dinner!
Hiking to Castles and between Villages in the Mosel Valley
We enjoyed 2 fantastic hikes while we were in this region. We logged a lot of steps while we were there, which helped to burn off the sausage and potatoes that were plentiful at nearly every meal.
As mentioned, there are a lot of spectacular castles in the Mosel Valley. We will have to return to visit more of them, but we did enjoy hiking up to Burg Landshut. This castle high above Bernkastel has been converted into a nice restaurant with outstanding views of the valley below.
We didn't make the best choice for a route, but we got there. We went through the tunnel that put us on the other side of the mountain – and then we walked up the trails. We were a bit lost for a bit, but we figured it out. We got to see a nice waterfall and walk through some beautiful woods on our way.
The view from the castle was spectacular – the vineyards all along the river valley were yellow and gorgeous. I can't imagine how hard it would be to harvest grapes from these steep slopes.
We ate a nice little picnic at the top, enjoying the view. Then we climbed the tower. There was a group of men at the top who were very well prepared with nice wine glasses and a bottle of Riesling to enjoy while admiring the view. We walked around the castle some more and looked inside the windows of the restaurant, which was closed for lunch at this time of year. It was all pretty amazing.
On the way down the mountain we visited the St. Anna Kapelle, which is from the late 1800s. The mosaic is beautiful. The chapel is the 14th station of the cross We saw each station as we hiked down the mountain.
On a different day, we hiked from Bernkastel to Traben-Trarbach. We walked up through the vines and then through the forest and down the other side of the mountain. It was a steep descent into the valley where these two cities lie across from one another.
We went across the bridge to Traben and sat beside the river to enjoy a nice lunch. We had picked up a sandwich and a kind of strudel at a bakery in Bernkastel as we went through town. We enjoyed these with an apple, water and Riesling we brought with us. We had already enjoyed a really great ham and cheese croissant at the summit of our hike.
We wandered around the town a bit and went to the Tourist Information Office (TI) to ask about cellar tours. We were told they are by appointment only, with a guide, and the next one would be on November 8. As this was Halloween, we'll have to return in order to do that sometime!
We hiked back over the mountain and took a different route to return to Bernkastel, going to Maria Zill lookout. It was absolutely beautiful, even though it was a bit hazy. It was really a wonderful day and a great hike!
Every evening we walked into Bernkastel for dinner. We passed the river boats that cruise the Mosel River. On 2 evenings we saw the Viking River Cruise longships docked at Bernkastel. We thought about taking a Mosel River cruise when we booked our cruise to Eastern Europe. It would also have been a great way to visit this remarkable region, as seeing the steep vineyards from the middle of the river would be a remarkable sight!
We highly recommend traveling to the Mosel Valley. It is such a beautiful area and it has so much to offer. We thoroughly enjoyed a relaxing 4 days in the off season, making decisions each day based on how we felt, what we wanted to do, and the advice we received from the locals.
Would you like to plan a trip to the beautiful Mosel Valley or another European destination? We can help with that! Remember that we are always available to you and your friends and family for custom trip planning to Italy, France, Ireland, the UK and all of Europe. We are experts in creating custom travel itineraries and leading small group trips to European destinations. Feel free to reach out via email — We're always available to talk about travel!
Betsy Ball – Betsy is co-founder and partner of Euro Travel Coach (ETC), which crafts custom European vacations for independent travelers and leads small group trips to Europe. She is a passionate and culturally curious traveler who thoroughly enjoys sharing her love for exploring Europe with ETC clients. Prior to founding ETC, Betsy taught International Business at Tarleton State University in Texas (part of the A & M System) where she led study abroad trips to multiple European countries and other worldwide destinations. She retired from teaching two years ago and now travels 9 months of the year in Europe. She has a degree in hotel, restaurant management from Michigan State University and an MBA from Southern Methodist University in Dallas. She also holds a Level 3 certification from the Wine & Spirits Education Trust.
Love this post? Pin it so you can come back to it later!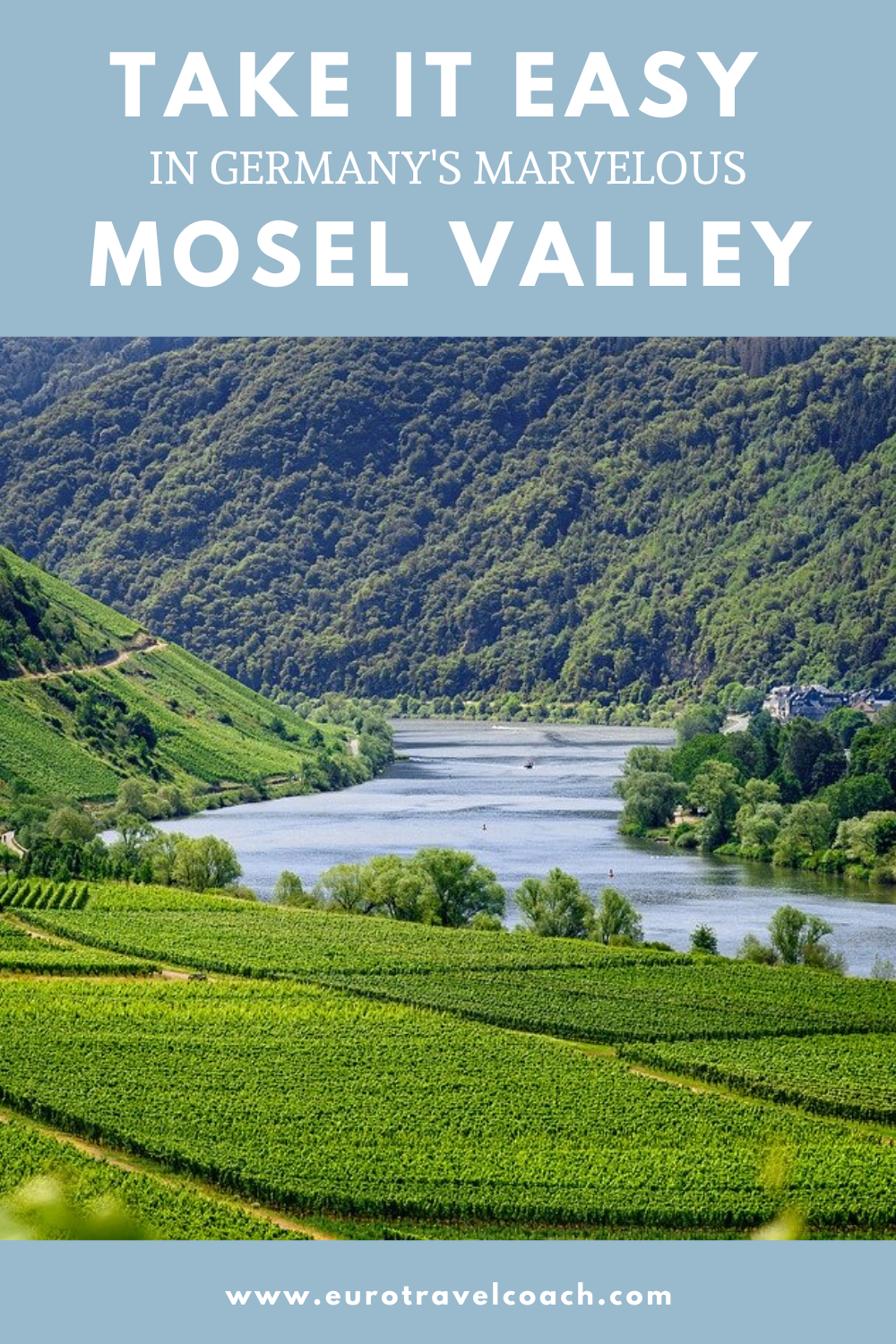 For the full story click here!